Prince Harry and Meghan Markle are in the United Kingdom for some of their last engagements before officially stepping down as the "senior" members of the royal family. The couple who attended the Endeavour Fund Awards on March 6, 2020, was in for a surprise.
According to People, the event organized to honor wounded veterans, servicemen along with women who have achieved major milestones in sports and adventure challenges took a romantic turn. Danny Holland, a Welsh Guards veteran proposed to his girlfriend after accepting the Recognising Achievement award. The veteran called his girlfriend, Lauren Price on stage addressing her as his "missus". He caught her off guard when he decided to go down on one knee. The grand gesture not only surprised her but also the audience. They cheered and applauded the couple including the Duke and Duchess of Sussex.
The video of the event captured the priceless reaction of Meghan Markle and Prince Harry. Evidently touched by the gesture, Meghan placed her hand on her husband's knee. She brought her hands to her chest in shock and excitement. She was also seen whispering something into Harry's ear with a huge grin on her face. Meanwhile, Harry smiled and clapped his hands while witnessing the romantic act.
Talking about the proposal, Holland said, "With winning (the award) as well, there was no better time to do it. Although she always said she didn't want it with a lot of other people around," according to Hello Magazine. Holland was nominated by Mission Motorsport. He battled with mental health issues after being hit by an explosive device while being deployed in Afganistan. The veteran is now a racing driver and is aiming to become an instructor to help others who went through similar journeys.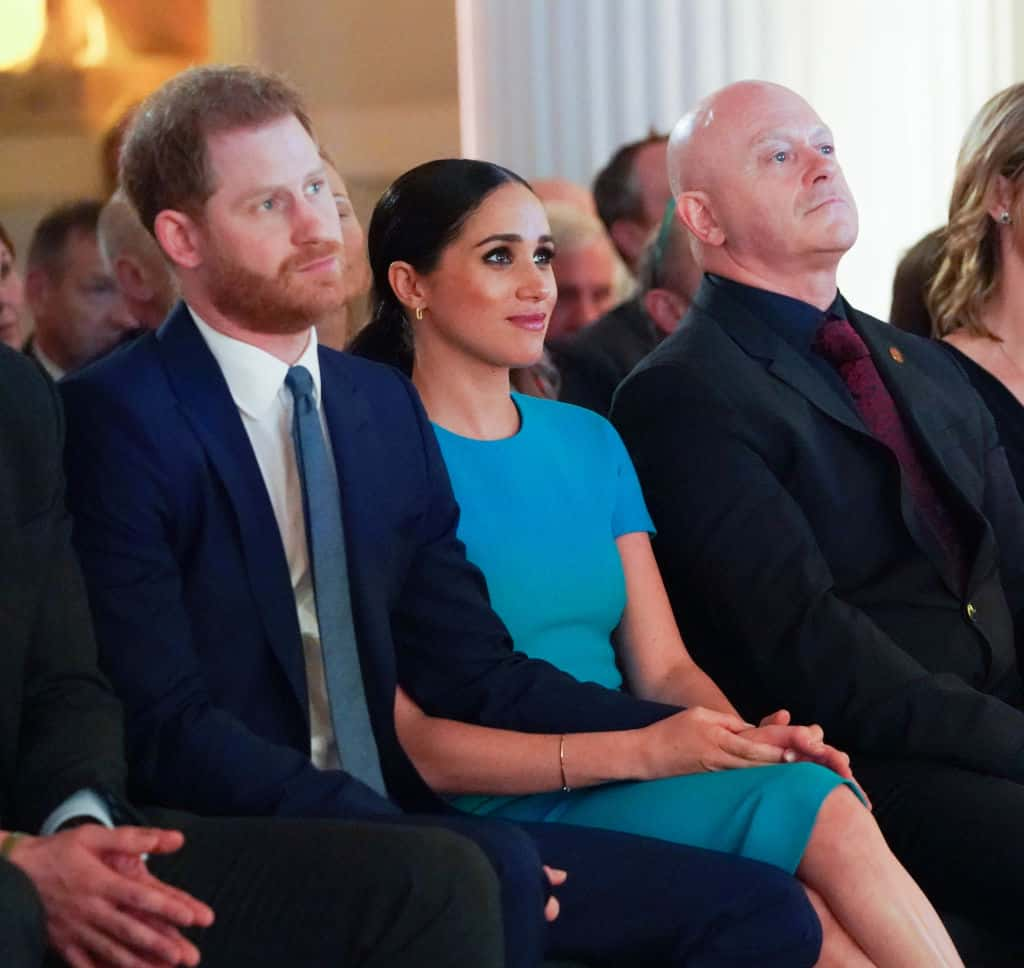 The couple also said that they interacted with the Duke and Duchess of Sussex. "They just congratulated us. They asked us how we felt and if I was expecting it. They said they were really happy for us," said the girlfriend, according to Hello Magazine.
Meanwhile, Meghan who took to stage said she was very happy to join her husband for the event. "It's very nice to be back. It's the third year that I've had the incredible fortune of joining my husband here, and as you all know and can feel, it is just the most inspiring space. I will say when we were watching the videos all the way in Canada, we had the same moment as we do each year, which is how are you going to choose?" said the Duchess, who was part of the judging panel for the awards, according to People.
The royal couple will officially close their office in Buckingham Palace on 1 April 2020, according to Independent.
References:
https://people.com/royals/man-proposes-to-girlfriend-in-front-of-meghan-markle-and-prince-harry-and-their-reaction-is-priceless/
https://www.hellomagazine.com/brides/2020030685883/prince-harry-meghan-markle-reaction-surprise-proposal/
https://www.independent.co.uk/life-style/royal-family/meghan-markle-prince-harry-endeavour-awards-engagement-quit-royal-family-a9380881.html